Abbotsford an Introduction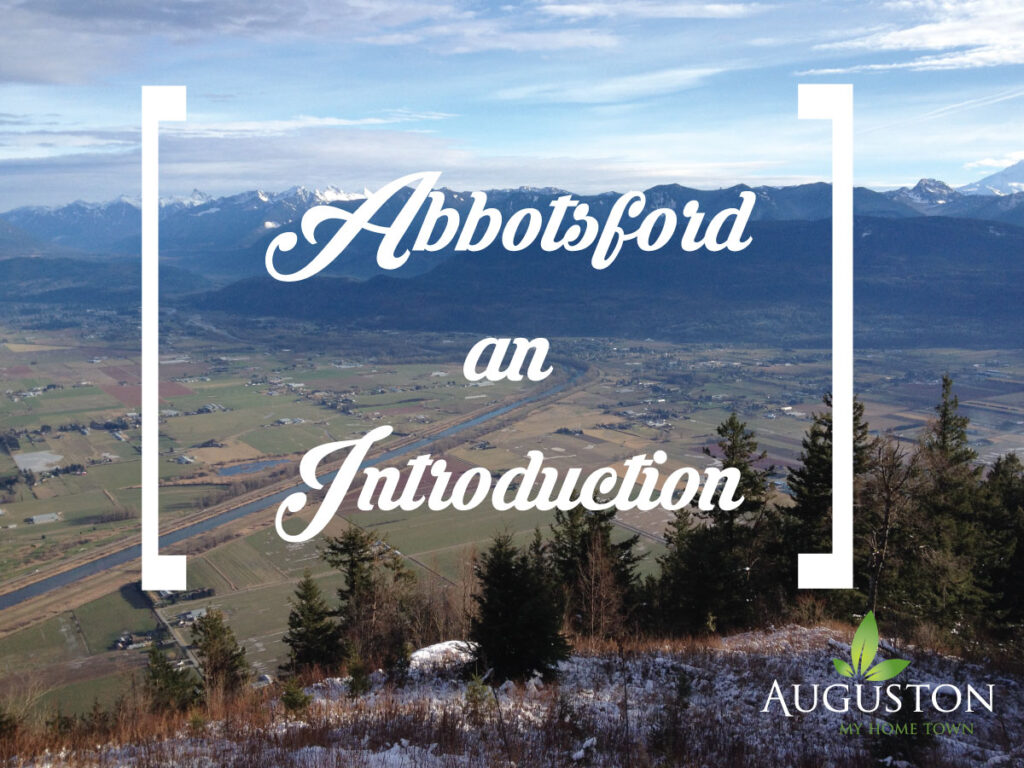 Abbotsford – An Introduction
Known as a "City in the Country," Abbotsford is endowed with British Columbia's richest agricultural lands, "family first" values and exceptional urban amenities. It's also a year-round destination packed with outdoor activities like hiking, mountain biking, fishing, and golf.
In the series to come, we plan to highlight some of these activities in engaging posts, demonstrating our feeling of What's Not to Love About Abbotsford. We hope you find these posts exciting and resourceful…
Abbotsford – Location and Access
When highlighting Abbotsford, it's impossible not to point out it's incredible location and accessibility. Abbotsford sits in the heart of the Fraser Valley, in the flat rich delta of the Fraser River between the mighty Pacific Coast and the Cascade mountain ranges. It is approximately 70km east of Vancouver and just 5km from the small US town of Sumas WA. The location is ideal for day trips, visiting and commuting to Vancouver, as well as accessing the US whether it be for work or pleasure. All this to say that Abbotsford's location is one of the best in all the lower mainland of BC. Hope you enjoyed!